How can I get to the venue?
Days Hotel located at 8350 Edes Avenue, Oakland, CA 94621 is conveniently located near Oakland airport. The hotel runs shuttle service to and from the airport on as needed basis. If you are driving, the map and contact details are listed within the Venue & Accommodations page.
Is the accommodation included with the registration?
The cost of the hotel accommodation and travel is NOT included in the event registration fee. For discounted accommodation rate, please contact us directly.

Will I need to get my own meals?
No; breakfast, lunch and dinner are included in your registration fee. Breakfast is complimentary through the hotel and lunch and dinner are generously provided by Desi Meals. If you have any food allergies or dietary restrictions, please contact and inform us after you have registered.
What payment types do you accept?
All payments are processed via PayPal. You can either pay using your Paypal account or using any major credit card. Registration is not complete and no seat is guaranteed until all payments are made in advance.
Can I get a refund on my registration?
All registration fees are non-refundable unless the event is cancelled by us, in which case we will always make a full refund.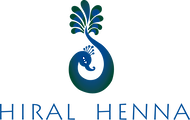 Should I bring my own henna paste?
You should NOT bring your own henna paste. The conference henna is generously supplied by Hiral Henna. We use Neeta Blend Henna Paste that is pre-mixed and coned by the Spring Fling staff.
What should I wear to Bollywood Night?
Wear what you will be comfortable in but not casual (i.e. jeans, pajamas, etc). Most attendees in the past have worn some form of Indian wear.
Do we have to purchase the photos?
If Jas or Mandy took photos of your work, a headshot or a candid photo that you would like, you do not have to purchase it. They are providing complimentary photography throughout the conference. After the conference is over they will share a link where you can download the photos you want. So don't be shy, have them take all the photos of your work and get a headshot while you're at it!
Are there any rules or procedures I should be aware of?
Yes, please visit the Conference Rules and Information page.