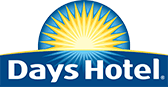 Accommodations are at the same hotel, Days Hotel Oakland Airport, where the conference is held, so you can just walk out of your room and straight into class.
Finding a good hotel can be tricky. So to save you the headache, time and money, we have arranged the accommodations at the event location.
When you register for the conference we will provide you with a code for your hotel booking.
Room rates start from $89 (+ tax) per night
Post on the private Facebook group to find a roommate.
Venue Address & Map
Days Hotel Oakland Airport-Coliseum
8350 Edes Avenue
Oakland, CA 94621
Phone: (510) 568-1880 or (209) 251-9400
http://dayshoteloakland.com/